Gulf Coast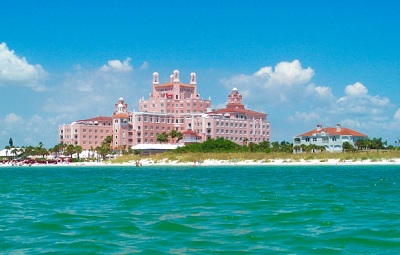 The Gulf Coast region of the United States comprises the coasts of Texas, Louisiana, Mississippi, Alabama, and Florida states which border the Gulf of Mexico. These states are also known as the Gulf States. All Gulf States are located in the Southern region of the United States and the culture of Native Americans has a strong presence in the Southwest. In New Mexico and Arizona, Navajo and Havasupai Indians sell jewelry and blankets. Phoenix has the nationally renowned Heard Museum, showcasing the art and culture of the many southwestern Native American tribes.
Resorts in Gulf Coast
Attractions
The attractions in Southwest are The Grand Canyon in Arizona, San Antonio, Texas, Lake Tahoe, California and Nevada, Travel America's Route 66, Ancient Sky City of Acoma Pueblo, New Mexico, Santa Fe, New Mexico, Bryce and Zion National Parks, Utah, Las Vegas, Nevada, Estes Park, Colorado etc to name a few.
Shopping
Shopping at local art galleries and craft shows can be a reason in itself to visit the Southwestern states. Tourists can browse the galleries of Santa Fe, buy a garden bell from the Solari ironworks in Arizona, or Indian silver and turquoise jewelry of the Navajo and Pueblo Indians of the American Southwest are a few options. Craftspeople from the Navajo, Zuni, Hopi and Santo Domingo tribes have gained a world-wide reputation for their unique jewelry. Navajo rugs, Pueblo Pottery, wall tapestries with a Southwest flair for the home are a few things to buy for avid souvenir shoppers.
Restaurants
Southwestern cuisine is as varied as the landscape. Arizona, New Mexico and Texas all border Mexico, but their versions of its cuisine vary. The stars of Texas "Tex-Mex" are tacos and rolled enchiladas with hot salsa. Arizona's Mexican food is slightly milder, and often served on wheat tortillas instead of the corn or flour varieties served in Texas and New Mexico. The Southwest is a land of contrasts, unique food and a more relaxed dining style. At Zuni Grill in Texas, the menu offers something for everyone from Scorpion Shrimp Stuffed Red Chiles, and the smoky flavor of Blue Corn Chicken Enchiladas. Other suggested restaurants include Texas Land & Cattle Steak House, Jim Cullem's Landing, The Guenther House and Casa Rio House.
Nightlife
There are sports bars for tourists to mingle with the locals over drinks and games. Buffalo Billiards is a great place to have beers, play pool or see a show in the concert hall. Typical bar food such as hot wings and cheese sticks and burgers and wraps are also served. Speaking Rock Entertainment Center, Texas Treasure Casino Cruise Business Office, Dave & Busters, Hotel ZaZa's Pool Bar, Sixth Street, Hard Rock Cafe, Mad Dogs are other popular hangouts.
Activities
People come from all over the world to spend there week in the hot Texas sun. Although the beach is not one of the best for beauty, it is one of the best for spring breakers. The spring break activities include different contests, games, and music throughout the week. Biking, Boating and Canoeing, Camping, Fishing, Golfing, Hiking, Skiing and Snowboarding, Snorkeling and Scuba Diving, Walking and Running Trails are other activities on offer here.
Communication
The international access code for USA is +1. The outgoing code is 011, followed by the relevant country code. Plenty of pay phones are available throughout the country. Cingular and T-Mobile are the largest mobile operators and cover the entire nation. Internet is widely available.