Fly drive holidays to Florida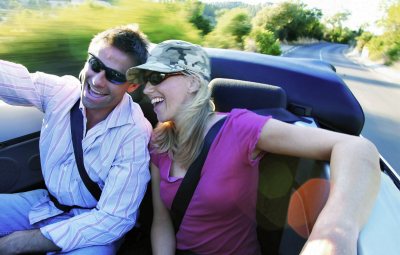 Fly drive holidays to Florida are ideal if you are planning an adventure or want to explore the beautiful state of Florida at your own pace and on your own terms. Why not allow yourself the freedom of the road. Unbeatable Florida offers you the very best in fly drive holidays to Florida. Unbeatable Florida is an online travel shop that specialise in providing packaged holidays to Florida. We don't have the admin functions of commercial branded tour operators or travel agents - everything is driven by links directly to the supply line, not through third parties.
We offer you pre-arranged travel routes, accommodation, activities, car rentals and much more. Fly drive holidays to Florida are becoming increasingly popular, giving travelers the opportunity to make their holidays unique.
Whilst experiencing Florida from the ground up, bask in the states superb sunshine and partake in a variety of activities along the way. In Florida there is so much to do and see; enhance your experiences with fly drive holidays to Florida. Visit Walt Disney World, Universal Studios, Sea World, Discovery Cove, and the NASA complex at Cape Canaveral, Jungleland Zoo, and Daytona Speedway from an unforgettable journey across Florida's highways.
Your fly drive holidays to Florida give you the opportunity to experience the state holistically. Time to relax? Take a leisurely drive along Florida's Atlantic coast to the east and Gulf coast to the west. Soak up the sun on the most spectacular beaches that the US has to offer. Craving some quiet time? Explore some of Florida charming, smaller towns - such as Naples, Fort Myers or Sarasota.
If shopping is your thing, then pull up in Orlando for an exhilarating shopping experience. As a world famous shoppers paradise, Orlando offers shoppers a diverse range of goods from wide chain of malls and shopping strips. Knockdown prices are not a rarity in Orlando; it is quite likely you will find some great deals. So, stop in on your fly drive holidays to Florida.
Feel like taking on the elements? There are plenty of sporting activities that you can add to your itinerary. Sailing, scuba diving, skydiving, big game fishing let soak in some Florida sea and sky. After an active day, satisfy your taste buds at a diverse choice of restaurants all over Florida. For a taste of the exotic, Mexican and Caribbean cuisine is available all over Florida. Feel like a drink or a show? Florida caters for all. Dance clubs, Broadway shows, comedy clubs, bars, theaters, live music venues, opera and many all make up Florida's vibrant nightlife. Do not forget to stop in at Universals City Walk, Downtown Disney, Ebor City Tampa Bay, Miami South Beach and Downtown Orlando Church Street Station. Pull over and indulge yourself with Unbeatable Florida's fly drive holidays to Florida.
With Unbeatable Florida, your flight to Florida and rental car is all covered in your fly drive holidays to Florida. Even if you decide at the last minute, our Florida package holidays are still well priced and give you excellent value. Whether you are departing from Belfast, Bristol, Cardiff, Doncaster Sheffield, Glasgow, Gatwick, Prestwick, Liverpool, Birmingham, Luton, Heathrow, Stansted, and Dublin, you will get better prices on your flights. You can land at Orlando International Airport, Orlando Sanford International Airport, Tampa Airport, Miami Airport, or Fort Lauderdale Airport.
Make your stay at Orlando's premium resort areas, such as Kissimmee, Lake Buena Vista, International Drive, International Drive Area, Universal Boulevard, and Davenport US27. Why not spend some time at the gorgeous Clearwater or St Pete's Beach, situated outside Orlando.
Fly drive holidays to Florida is brilliant for the whole family. With Holidays Your War, pre-arrange your accommodation for the course of your travel in Florida. Select your preferred accommodation - whether its Florida villas, condos, cottages, or houses, motels, town houses, apartments and more. Experience Florida as it is, on your own terms with Fly drive holidays to Florida.