Florida Package Holidays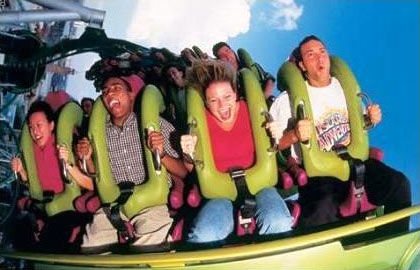 Thinking about a holiday in Florida, but planning is becoming a strain and things are looking expensive when adding up the cost of flights, accommodation, activities, events, car rentals, travel, tours, and so on. Why not take a Florida package holiday from Unbeatable Florida, the specialist online travel shop. Select from a range of hotels, motels, cottages, cabins, townhouses, houses, apartments, and suites.
As professionals in Florida holiday travel, Unbeatable Florida will give you a comprehensive Florida package holiday that will suit your specific needs, cut-out the fuss and pain of planning, ensure you get your Florida package holiday at a good price, and get great value for money. You can even opt for a cheap Florida holiday. At the end of the day, value holidays are our expertise.
Even if you are left to plan your holiday at the last minute, you will not lose out. You can still put together your Florida package holiday from a range of aspects - choosing the preferred location, places you wish to visit, and how you would like to get there.
We have a range of Florida Villas available to you to choose from, in all the major destinations across Florida - giving you convenient access to Florida's natural wonders, theme parks, shopping malls, beaches, bars, cafes and restaurants. We can give you suggested vacation choices; but you can also pick and choose every aspect of your Florida package holiday from and website.
Florida's tourist attractions are endless. Orlando, a great place for family vacations, offers you Walt Disney World, with a series of theme parks and other attractions to visit. Bring your family to see all their favourite cartoon characters in real life. Orlando is also renowned for being a popular shopping destination, with thousands of stores to choose from (a few of the major ones include: Florida Mall, Winter Park, The Mall at Millennia and West Oaks Mall). Without a doubt, Orlando is a worthy stop off in your Florida package holiday. If you are looking for nightlife, water sports, or simply to relax on the beach, include Miami in your Florida package holiday.
Take a short cruise out of Miami's seaport along the Atlantic coast or into the Gulf of Mexico. With New York and Los Angeles, Miami is one of the top three American tourist destinations. If you are looking to spend your vacation quietly, perhaps on the Florida's gulf coast, stay at one of Florida's quaint smaller towns like Naples, Fort Myers, or Sarasota. Unbeatable Florida is wide reaching and flexible; personalise your Florida package holidays to suit you.
Make the most of your holiday adventures at Universal's Islands of Adventure, Universal's City Walk, SeaWorld as well as Busch Gardens. Become part of the nightlife of Ebor City Tampa Bay, Universals City Walk, Downtown Disney, and Miami South Beach Whether you are leaving from Stansted, Heathrow, Bristol, Birmingham, Cardiff, Doncaster Sheffield, Glasgow, Gatwick, Prestwick, Liverpool, Luton, Belfast, and Dublin you will get better prices on your flights.
Decide where you would like to kick-off your holiday, by heading-off to one of the following destinations Orlando International Airport, Tampa Airport, Miami Airport, Orlando Sanford International Airport, or Fort Lauderdale Airport. Try out some of Orlando's breathtaking resort areas, such as International Drive Area, Universal Boulevard, Lake Buena Vista, Kissimmee, and Davenport US27.
We recommend you select one of our Florida villas - each of which are comfortable, luxurious and private. Our villas are available in most areas across Florida, including along Florida Atlantic and Gulf coasts, the major cities Miami and Orlando. They are perfect for family vacations as they offer more space and convenience than hotels. They also include full kitchen facilities and air conditioning. For larger numbers, they also work out vastly cheaper than hotels, as they are billed for the space rather than per person. Include Florida villas in your Florida package holiday now and save.
Contact us today and book your Florida package holiday. Whether you are looking for late package holidays or want to plan your vacations in advance. We work on the basis of a low cost airline, negotiating exclusive deals & discounts as far as possible from the date of departure so that the airline, hotel and car hire company will not have last minute stock that could possible go unsold! The earlier you book, in theory, the better the deal and discounts!