Cheap Florida Holidays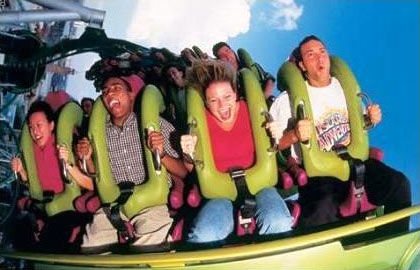 Need a cheap getaway? Looking for glorious Florida sunshine at a fraction of the cost? Perhaps a trip to Walt Disney World, Universal Orlando, some shopping in Orlando or visit one of Florida's idyllic beaches, like Clearwater, Sarasota or Naples? Get all this and more with a cheap Florida holiday with Unbeatable Florida. Unbeatable Florida offers you value for money on all Florida packages holidays. We construct our Florida package holidays to be all-inclusive, leaving you with no nasty surprises throughout your travels and ensuring you experience the best Florida has to offer. Get great value on your cheap Florida holiday. Get inexpensive flights.
What is more; if it is a cheap last minute holiday you want, you do not lose out. We support late availability by having an extensive range of cheap accommodation, flights, car hire, and activities on hand at all times. A cheap Florida holiday is not by any means inadequate or limited; it is simply consists of a series of bargains from Unbeatable Florida.
With over 200 different airlines and a large database, you can find the cheapest rate of accommodation, flights, car hire, cruises or many others - all via our advanced technology, delivering a lower cost holiday product than on the high street or online!
On your cheap Florida holiday, stay in luxurious Florida villas that are available in all key areas including Orlando are homes near Disney. You can even select villas to suit you specific needs; If it is the big city life you are after, some of the finest Florida villas, close to some of Florida's most popular attractions are available in Orlando or Miami. Stay in Orlando, Florida's shopping capital, and shop until you drop. There are thousands of stores to choose from, shopping strips and malls, which include the famed Florida Mall, Winter Park, West Oaks Mall and the Mall at Millennia. Less loose at Miami's vibrant nightlife, with a lively selection of bars, restaurants (where you can find a diversity of cuisine including Caribbean and Mexican dishes), cafes, live comedy, live music, Broadway shows, opera and much more. Or if you are looking to relax, take it easy and watch the breathtaking sunset, on one of Miami's finest beaches. On a cheap Florida holiday, all this is possible and more.
On your cheap Florida holiday, take a short cruise into Gulf of Mexico; visit the Florida Keys; book a golfing day; go sky and scuba diving, big game fishing, sailing; or visit some of quaint smaller towns, such as Naples, Fort Myers or Sarasota. You get the best Florida has to offer with your cheap Florida holiday. By browsing our website, you can select the holiday package that matches your preference. Get a cheap Florida holiday with Unbeatable Florida. Fly cheap from the UK (from Heathrow, Gatwick, Manchester or Stansted) with Unbeatable Florida. We have a good relationship with major airlines and can often get specials and openings.
Take a cheap Florida holiday and experience the magic of Walt Disney World. Take the family or your partner to the four famous theme parks: the Magic Kingdom, Epcot Park, Disney MGM studios, Disney's Animal Kingdom Park. Let your kids meet their favourite Disney characters, take roller coasts rides through space and the haunted house, and watch an amazing fireworks display that likes up the Florida skies. Whether you are departing from Cardiff, Stansted, Bristol, Birmingham, Doncaster Sheffield, Glasgow, Gatwick, Prestwick, Liverpool, Luton, Heathrow, Belfast, and Dublin, you will get unbeatable value on your flights. Choose where you would like to initiate your holiday in Florida, by flying to one of the followings airports: Miami Airport, Orlando Sanford International Airport, Orlando International Airport, Fort Lauderdale Airport or Tampa Airport.
Experience great things at Universal's City Walk, Seaworld and Busch Gardens, and Universal's Islands of Adventure. If a Florida villa is not exactly what you are looking for, there are plenty of motels, hotels, suites, town houses and apartments available across Florida. Slot into the nightlife of Ebor City Tampa Bay, Universals City Walk, Downtown Disney, Downtown Orlando Church Street Station, and Miami South Beach. Try out some of Orlando's finest resort areas, such as Davenport US27, International Drive Area, Universal Boulevard, Kissimmee, Lake Buena Vista, and International Drive. Or try the beautiful St Pete's Beach or Clearwater located outside Orlando.
Get the most of your cheap Florida holiday with Unbeatable Florida, by booking online today.