Cheap Holidays Abroad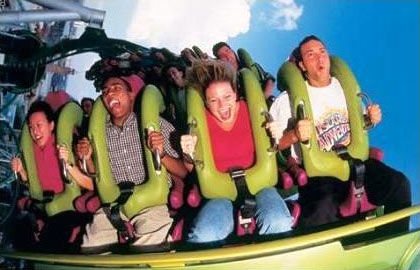 If you are looking for a cheap holiday abroad to Florida, you have come to the right place. Unbeatable Florida is an online travel store, specialising in Florida package holidays to all Florida destinations, theme parks and attractions. When travelling to the major cities, of Orlando and Miami or other destinations across Florida, get remarkable deals, conveniently and quickly, from our website.
Unbeatable Florida can offer you a cheap holiday abroad because we have a wide range of flights, accommodations in various locations, attractions, rental cars, and access to attractions on hand, 24 hours a day, 7 days a week. Forget the fuss and expensive of booking through a travel agent, and get great value and inexpensive deals when booking through Unbeatable Florida online. We do it your way...even though we may advertise a pre-packed deal; all of our holidays are actually dynamically packaged or tailor-made. This means we source the lowest cost seats available in the market.
On the Unbeatable Florida website, you are able to still get a cheap holiday abroad, on all late bookings. We support late availability, but do not charge you extra or penalise you for your late decision to travel to Florida. But don't be apprehensive; on our cheap holiday abroad, you do not get less than you bargained for - in fact you get great value each step of the way.
On arriving at one of Florida's international airports, we can arrange a rental car for you to pick up or you will find plenty of public transport and taxis available at all times.
With a cheap holiday abroad, you may decide to visit the wonderful array of theme parks located in Orlando area. Why not take the whole family to Walt Disney World, at a great price. Visit one of the famed theme parks, The Magic Kingdom, Epcot, Disney MGM studios, or Disney's Animal Kingdom. Take a turn in at Universal Studios, the makers of Shrek, and visit their two amazing theme parks.
When travelling with the family, staying in hotels can be pricy, as they charge per person. Why not opt for a cheap holiday abroad and rent a Florida villa for the whole family. With villas, you do not pay per person, as you do with hotels, but for the unit. Whether as a couple or extended family, Florida villas give you more freedom to enjoy your holiday. All Florida villas are luxurious, comfortable, and private. And what you would not find in hotels, our Florida villas are fully equipped with kitchen facilities, lounge areas, decks, and private - giving you more luxury at a reduced price on your cheap holiday abroad.
Try out some of Orlando's finest resort areas, such as Kissimmee, International Drive, International Drive Area, Universal Boulevard, Davenport US27, or Lake Buena Vista. Or try the beautiful Clearwater or St Pete's Beach, located outside Orlando.
Create a memorable vacation by stopping in at SeaWorld, Universal's City Walk, Busch Gardens, and Universal's Islands of Adventure. If a Florida villa is not quite what you are looking for, there are plenty of hotels, motels, suites, apartments and town houses available in all areas across Florida. Blend into the nightlife of Universals City Walk, Ebor City Tampa Bay, Downtown Disney, Miami South Beach and Downtown Orlando Church Street Station.
Whether you are boarding from Birmingham, Cardiff, Bristol, Doncaster Sheffield, Gatwick, Prestwick, Glasgow, Liverpool, Luton, Stansted, Belfast, Heathrow, or Dublin you will get best price on your flights. Choose where you would like to begin your holiday, by flying to one of the followings destinations: Miami Airport, Orlando Sanford International Airport, Orlando International Airport, Tampa Airport, or Fort Lauderdale Airport.
Avoid the strain of planning and financing a holiday (especially when adding up the cost of flights, accommodation, activities, events, car rentals, travel, tours and so on) at get a cheap holiday abroad with Unbeatable Florida.
With a cheap holiday abroad, you still have access to all the many attractions of Florida - from the theme parks to natural wonders. Take a trip along the gorgeous beaches and stunning coastlines (Atlantic coast to the east and the Gulf coast to the west). Book your cheap holiday abroad now and save.