Florida Holidays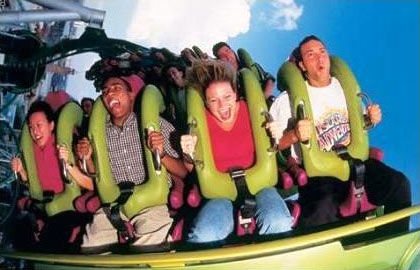 Get the most out your Florida Holidays. Yet, save money. For well-priced Florida holidays, look no further than Unbeatable Florida. As an online travel shop, specialising in all aspects of a Florida package holiday, with us you can travel to all Florida destinations, theme parks and attractions. Our Florida holidays include family holiday package, late package holidays, as well as a cheap holiday abroad.
Unbeatable Florida offers you the very best Florida Holidays, with extensive range of accommodations, destinations, rental cars, flights, theme parks, tours, events, activities and attractions for you to choose. We know what Florida has to offer.
Add excitement to your Florida Holidays, for yourself and the whole family. The theme parks are an essential stopover for a family holiday. Come to Walt Disney World, in Orlando, and choose from four exciting theme parks - or explore them all. Magic Kingdom is where you can meet your favourite Disney characters; journey through space on a roller coaster; and, if you dare, experience cold shivers in the haunted house. If Finding Nemo, astronaut training, and pyrotechnics strike an interest, then the Epcot Park is for you. Disney MGM studios are a celebration of the showbiz world, bringing a selection of Hollywood themed attractions.
At Disney's Animal Kingdom Park, you will find an assortment of fictional and real animals that have inspired and result from several Disney films. Walt Disney World also offers two water parks: typhoon lagoon and blizzard beach. Stop in at Walt Disney World on your Florida Holidays.
Orlando is also home to the world famous Universal Studios Theme Parks, Islands of Adventure and Universal Studios Florida. When visiting Orlando, why not increase the luxury of your Florida Holidays by staying at one of the Orlando villas.
Florida Holidays can be filled with any assortment fun and adventure, peace and relaxation, and Unbeatable Florida makes this possible - because we know what Florida has to offer. Make a turn in at Cape Canaveral to visit NASA complex. Prey upon Tampa's Busch Gardens African theme park. If golf is your game, Florida has plenty to offer: there are extensive golf courses and facilities in Orlando, Miami, Daytona Beach, Tampa, Naples and West Palm Beach, amongst many others.
There is extensive shopping available, especially in Orlando (which include Florida Mall, Winter Park, The Mall, at Millennia and West Oaks Mall). Also explore the coastlines for beachside relaxation, boat tours, short cruises, and a series of water sports (such as canoeing, kayaking, surfing, water skiing, and sailing. Immerse yourself in the nightlife of Downtown Orlando Church Street Station, Universals City Walk, Ebor City Tampa Bay, Downtown Disney, and Miami South Beach.
Whether you are leaving from Gatwick, Prestwick, Bristol, Birmingham, Cardiff, Doncaster Sheffield, Glasgow, Liverpool, Luton, Heathrow, Stansted, Belfast, and Dublin you will get discounted prices on your flights. Flights to Tampa Airport, Orlando Sanford International Airport, Orlando International Airport, Fort Lauderdale Airport or Miami Airport are all at low cost price.
Try out some of Orlando's finest resort areas, such as Universal Boulevard, Kissimmee, Lake Buena Vista, International Drive, International Drive Area, and Davenport US27. Located outside of Orlando are Clearwater or St Pete's Beach, beautiful accommodations at amazing prices.
Looking for private luxury, but not wanting to stay in a hotel? Unbeatable Florida offers you a selection of magnificent Florida villas, each tailored to your personal preferences. Select a Florida villa to suit your lifestyle and budget.
Book your Florida holidays conveniently with Unbeatable Florida. Our Florida holidays allow you pick the type of accommodation you want (whether it includes a motel, hotel, suite, apartment, townhouse, townhome, house, condo, or villa with private pool), the attractions you want to see, and the activities you want to do. From this, we will construct you a Florida package holiday, catered to your individual needs. The package price only exists as an example of the lowest possible holiday price that can be achieved to by booking with Unbeatable Florida!