Naples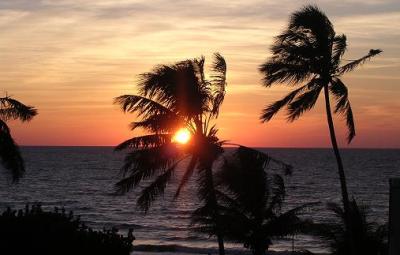 Naples is a lovely tourist destination with Italian charm in it. The region became a trendy holiday spot due to its gorgeous seashore. There are lavish spas in Naples, which are popular throughout the territory and the local celebrities. The lively streets of Naples are dotted with bars, clubs, museums and other establishments that make walking a pleasure. Naples is a gastronomic paradise and the delicious delight "Pizza" was discovered here. This destination has amazing landscape that offers spectacular sights to the onlookers.
Attractions
Naples has many charming sites. SpaccaNapoli, which literally translates into "Split Naples", is a street that divides the town into two parts. This street leads to Greek-Roman city with ancient cathedrals, buildings and shops. Vomero, the area just opposite to SpaccaNapoli, has galleries, memorials and old coffee shops that really fascinate travelers. The street of Via San Gregorio Armeno has Gregorio Armeno Monastery that is worth a visit. This road is also home to sculptors and goldsmiths. Underground Naples, Posillipo Hill, Galleria Umberto I and Quartieri Spagnoli are amongst charming sites that must be visited by all the travelers.
Shopping
Naples is a shoppers' haven. Most shops in Naples are located around the Quartieri Spagnoli area. There are many crafts shops in this part of the town that sell wonderful paintings, hand painted ceramic ware and other goods that reflect the culture and tradition of the place. Naples also has a tanning, and gold and silver making industries. Riviera di Chiaia is the best place to head to for Italian stuff. Here shoppers can browse through brands like Via Filangeri via Calabritto and Via dei Mille.
Restaurants
The internationally famed fast food o pizza originated in Naples and even today the pizza joints serve original tasting pizzas. Tourists will never have to search for pizza corners as they are in plenty. The province also has classy restaurants that serve varieties of sea food and international cuisines. Da Michele, Trianon a Forcella, Di Matteo and Bar Riviera are some of the restaurants for dining.
Nightlife
Most of the night venues in Naples are located at the Old City Center. Zones here are usually frequented by college students who really make the night rock. There are also cool spots, where tourists can spend their nights listening to melodious music sipping the favorite drink. Suggested venues include Enoteca Belledonne, La Mela in Via dei Mille, Joyce Irish Pub and the Vico dei Sospiri.
Activities
Scores of water activities including diving, windsurfing, paragliding and sailing are offered on the beach. Trips can be held to the neighboring places of interest. The narrow and meandering roads of Naples make gorgeous trials for hiking. As Naples is famous for its gastronomy, travelers can take classes from renowned chefs, who cook for star restaurants.
Communication
The international access code for USA is +1. The outgoing code is 011, followed by the relevant country code. Plenty of pay phones are available throughout the country. Cingular and T-Mobile are the largest mobile operators and cover the entire nation. Internet is widely available.