Accommodation Grades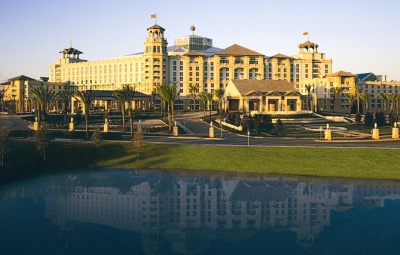 Choose from a comprehensive range of quality hotels, villas, apartments and suites
At Unbeatable Florida our aim is to make sure that you have the best Florida Holiday possible at an Unbeatable Price and Unbeatable Quality, therefore it is very important that when choosing your accommodation for your Florida Holiday you understand the grading systems, unlike Europe, the USA has no official body applying star ratings to accommodation. Furthermore, any indication of accommodation star grading is down to the opinion of the tour operator/agent offering the accommodation. This has sometimes caused problems for you our consumers as different tour operators/agents may even apply a different grading for the same property.
At Unbeatable Florida, to avoid confusion, we have decided not to grade any accommodation as being 3 or 4 star etc, but instead provide you with an easy to follow guide to categorise Villas as Economy and Executive and Hotels, as Economy, Economy Extra, Premium, Deluxe and the Unbeatable collection, as the name suggests these properties cannot be beat!
This recognises the variety of different accommodation in Florida, and gives an accurate portrayal of the standard of accommodation booked. You'll be pleased to know we have more hotels, villas and apartments than anybody else in Florida, so we'll be spoiling you with our Unbeatable choice.
Throughout our website we have carefully selected the most popular villas, apartments and hotels ranging from Economy to our Unbeatable collection. We have also added more named villa and town home locations giving you the chance to specify the location you would like your villa or town home to be in, more importantly all the properties have been visited and vetted by our team to make sure you get exactly what you see here on the Unbeatable Florida website.
Villas and Town Homes – Unbeatable Florida has many different sizes of villa's and town homes for to choose from for your Florida Holiday, from 2 bedrooms right up to 7 bedroom homes sleeping up to parties of 14. All of our Private Villas and Town Homes come with a private or communal swimming pool some offering other communal areas which could include a club house, children's play area, tennis courts and many other facilities.
Hotels – Most hotel rooms sleep up to 4 people however these are usually 2 double beds in the room so unless you expect to share it is important to read the room facilities of the hotel you intend to stay at. We offer 1000's of hotels all over the Sunshine State including the ever popular theme park resort hotels – Universal Orlando ® and Walt Disney World Resort Hotels. Also look out for our Unbeatable Collection; these really are the crème de la crème of Florida Hotels.
Economy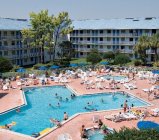 Information on our Economy range...
Clean, tourist-class accommodation with a pool, often has exterior corridors, limited on-site facilities, perfect for holidaymakers wanting the lowest price by not requiring extensive facilities as they intend to be out for most of the day.
Economy Extra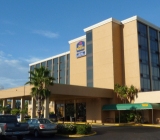 Information on our Economy Extra range...
Pleasant, clean accommodation with a pool, that usually provides access to additional on-site amenities that may not be present in standard accommodation, for example limited self-catering facilities, on-site restaurant etc.
Premium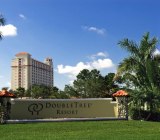 Information on our Premium range...
A popular choice, attractively priced yet provides many on-site facilities and occasionally items such as complimentary breakfast and/or theme park shuttles. Frequently associated with and endorsed by theme parks.
Deluxe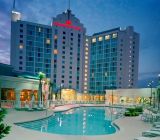 Information on our Deluxe range...
Very good standard of accommodation, good on-site facilities, may be themed in an attractive fashion, many of these can be found on-site at Walt Disney World Resort.
Unbeatable Collection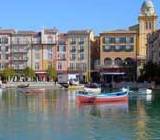 Information on our Unbeatable Collection...
First class in every way, each property has been hand picked from the vast array of hotels available in Florida for their First Class characteristics, facilities, standard of cuisine and service.