International Drive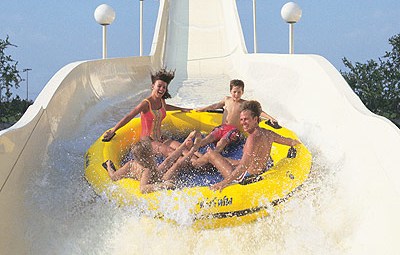 International Drive is USA's premier amusement center and is located in the territory of Orlando. International Drive is commonly known as I-Drive. This giant amusement park houses world's record number of theme parks. This park can otherwise be termed as a luxurious village with classy restaurants, elegant shopping malls, one of the world's largest convention center and many stylish apartments.
Attractions
The Sea World Adventure Park, which is nestled in 200 acres of land, must be visited to witness globally famed shows and adrenal thumping rides. To swim with dolphins and other aquatic creatures tourists should visit the Discovery Cove. Wet 'n' Wild offers most exciting tube rides that are a must for all tourists especially the children. Other attractions include Universal studios and Islands of Adventure.
Shopping
There are luxurious shopping outlets in I-Drive that present branded clothes, valuable souvenirs, electronic gadgets, sportswear and many other fashionable goods. Festival Bay Mall, Orlando Premium Outlets, Pointe Orlando and the Prime Outlets Orlando are the chief shopping complexes in I-Drive that are worth a visit.
Restaurants
I-Drive has an ample number of luxurious eateries that serve classy delicacies. The restaurants here serve Irish, English, Indian, Chinese, continental, Mediterranean and the culinary delights of other parts of the globe.
Nightlife
I-Drive presents exploding nightlife to the visitors. There are a multitude of night time venues, where tourists can spend twilight hours having maximum fun. There are music bars, disco, karoake bars, jazz bars and theatres, from which tourists can choose the place to spend moonlit hours. City Jazz, Club Copacabana, Hard Rock Live and Karma Korner are some of the best suggested venues, where tourists can step-in for an active nightlife.
Activities
Giant slide-rides, swimming, shopping, water rides, dolphin-watching and witnessing the richness of the aquatic life are some of the activities that tourists can enjoy while at I-Drive.
Communication
The international access code for USA is +1. The outgoing code is 011, followed by the relevant country code. Plenty of pay phones are available throughout the country. Cingular and T-Mobile are the largest mobile operators and cover the entire nation. Internet is widely available.